Grown from the 400 attendees five years back to the current 22000 tech enthusiasts, the Web Summit 2015 continues to deliver innovative ideas and fascinating thoughts to the tech world gathered at the bustling RDS venue, Dublin.
Cars and technology took the center stage on day 2. Augmented reality, Virtual Reality, Drones, and Wearables were also some of the key highlight topics that seized the audience attention on day 2. Check out some of the most interesting tech talks from day 2 at Dublin. Ford chief executive Bill Ford, pointed out the promising intersection between cars – an industry that has been "revolution- resistant for a hundred years" - and technology. He added that Ford is redefining itself as a "
mobility company
" with an interest in autonomous driving, net-connected cars along with data collection and analytics. Sean Rad of Tinder, the CEO of location- based dating app highlighted about the data that drives it and the future of the platform. On a lighter note, he added that the Irish user base was extremely active on the app.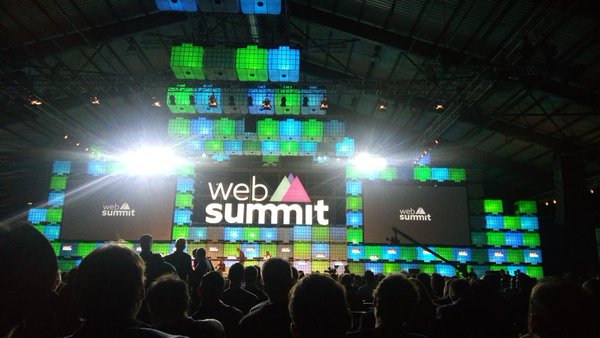 The most exciting part of day 2 was the live demonstration of a drone that flew into the center stage by Randy Braun of DJI- a World Leader in Camera Drones/Quadcopters. The tech enthusiasts including me curiously heard that DJI along with Humanitarian UAV Network uses their drones or Unmanned Aerial Vehicles UAV's for a wide range of humanitarian and development settings. Google showcased its famous virtual reality platform 'Google Cardboard', basically a cardboard case for smartphones that works in conjunction with compatible apps for projecting 3D images or videos. The wonders of the virtual reality did not ended with Google's Cardboard. Columbian company Protesis Avanzadas showcased a 3D robotic prosthetic hand, an affordable multifunctional prosthetic hand that can replicate many of the grip patterns of the human hand, in the summit center stage. The Head of Adtech at Facebook, Dave Jakubowski took to the Marketing Summit- the state of the industry, FOMO (Fear of Missing Out) in the digital age.
All the tech talks surrounding Virtual Reality, Augmented Reality and Machine Learning reminds us that we are swiftly moving into an age of transformation, where the bridge between the digital and the real world slowly blurs out. All these technology advancements also hold the great potential to redefine the existing business models. As a part of a
digital transformation
company Happiest Minds, which is strongly focused on the new age disrupting technologies including IoT, Big Data, M2M Learning, Cloud and Mobility, I strongly feel that very interesting days are coming ahead in terms of technology as well as the customer experience.
Anticipating more exciting and insightful talks and demos from the Web Summit 2015 stage, on the closing day, 5th of November. Stay tuned.